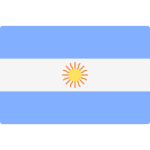 Ski Resorts in Argentina​
Argentina offers a unique and diverse winter sports experience. The country is known for its breathtaking mountain ranges, reliable snow conditions and a variety of ski resorts catering to different skill levels and preferences. The Andes Mountains in Patagonia and Tierra del Fuego in the south, where the southernmost ski resort in the world is located, are the regions where ski resorts are located.
The ski season in Argentina generally runs from June to October, with July and August offering the best snow conditions. The resorts are well-equipped with modern infrastructure including ski lifts, ski schools, equipment rentals and amenities to ensure a comfortable skiing experience.
In addition to skiing and snowboarding, many resorts offer other winter activities like snowshoeing, snowmobiling and tubing. Towns close to resorts often offer a wide variety of accommodations, restaurants and services to cater for visitors.
Here you can access the directory of ski resorts monitored by snowon.net in Argentina.
Get access to the snow report, weather forecast, webcams and other relevant information for each ski resort.